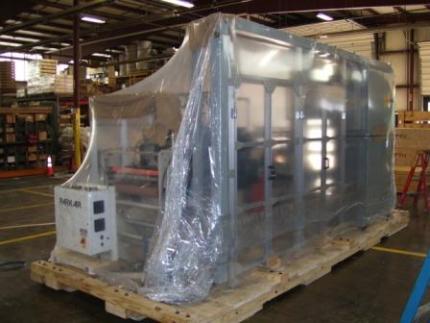 Export and Domestic Packaging Service
Caravan Packaging, Inc. offers a wide range of professional packaging services. Caravan also stocks a variety of quality packaging materials to help meet even the most complex packaging requirements. We offer many different metal preservation techniques. These options allow you to choose the packaging method that best meets your specific requirements. Our in house lift capacity is 60 tons. So from Grandma's antique clock going to Houston to that 125 ton machine you need at the port in a hurry, give us a call.
Here at Caravan Packaging, Inc we hold high standards for what we call Normal Service. We believe your shipment deserves nothing less. You can trust Caravan's fast and reliable service at any level.
Normal Service to Include:
Unloading of incoming items

(Normal service includes up to 10 tons per item)

Custom designed ISPM 15 compliant solid wood box
Freight being sealed in 4 mil poly with desiccant
Accurate Weights and Dimensions List showing the contents in each package
Markings and handling instructions with indelible ink 1" block stenciling
Digital Photographs of packaging and loading process
Loading of trucks and/or overseas containers

((Normal service includes up to 10 tons per item)

Bracing of 20' or 40' standard overseas container with ISPM 15 stamped dunnage
Fast turnaround in 3 to 4 working days from date received
60 day grace period on storage from date received
At this time Caravan Packaging, Inc. is not handling any Hazardous Materials.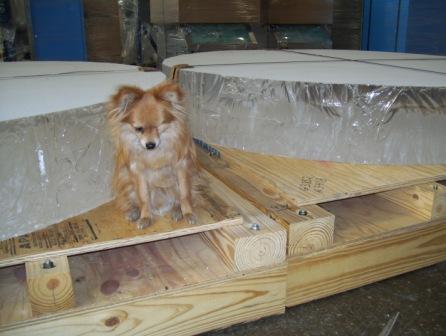 Additional Services Available:
Heat sealed in vapor barrier foil
Heat sealed in Milcorr®
Moisture barrier lining in crate
Foam in place packaging
Foam shock mounts
G-force indicators, Tip over indicators
Custom Stencils up to 20 inch letters
Custom cut stencils with your company logo
Package color coding for easy identification
Rigging portals for loading and unloading
Viewing portals
Custom metal shipping brackets